Client Admin interface
Each account activation comes with an administration interface to manage the account level settings.
Login steps

The easiest way to access the administration interface is through the "Client admin" interface on our https://ptechnology.info website header.

1. Click on the "Client admin" button: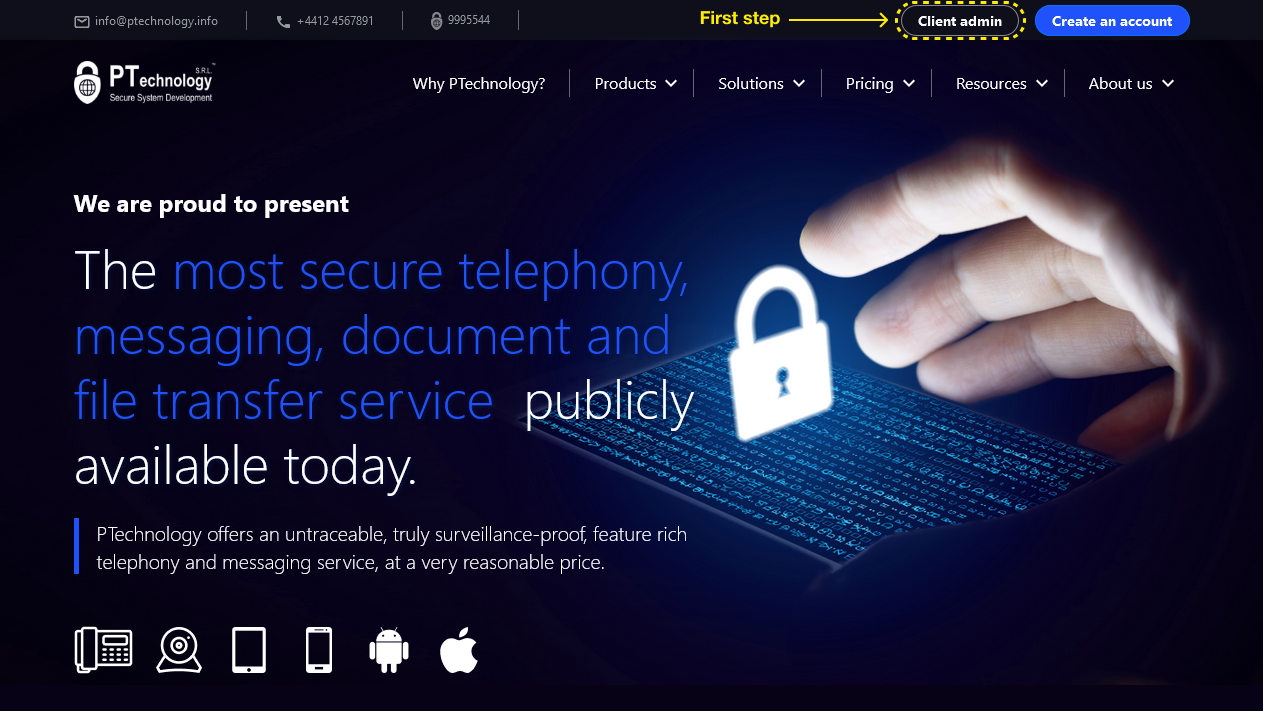 ---
2. On the Client Admin Login page, click the type of account you want to manage: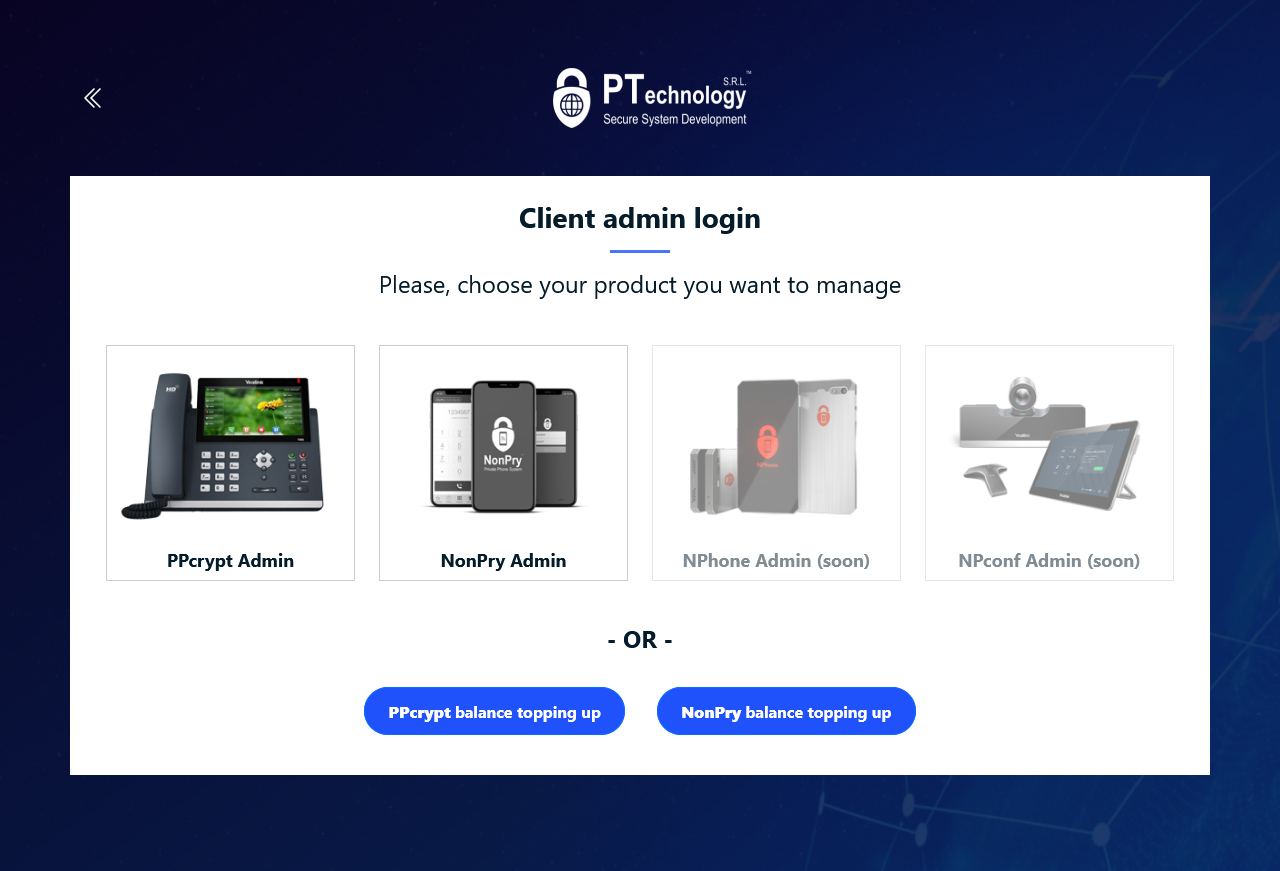 ---
3. Enter your credentials: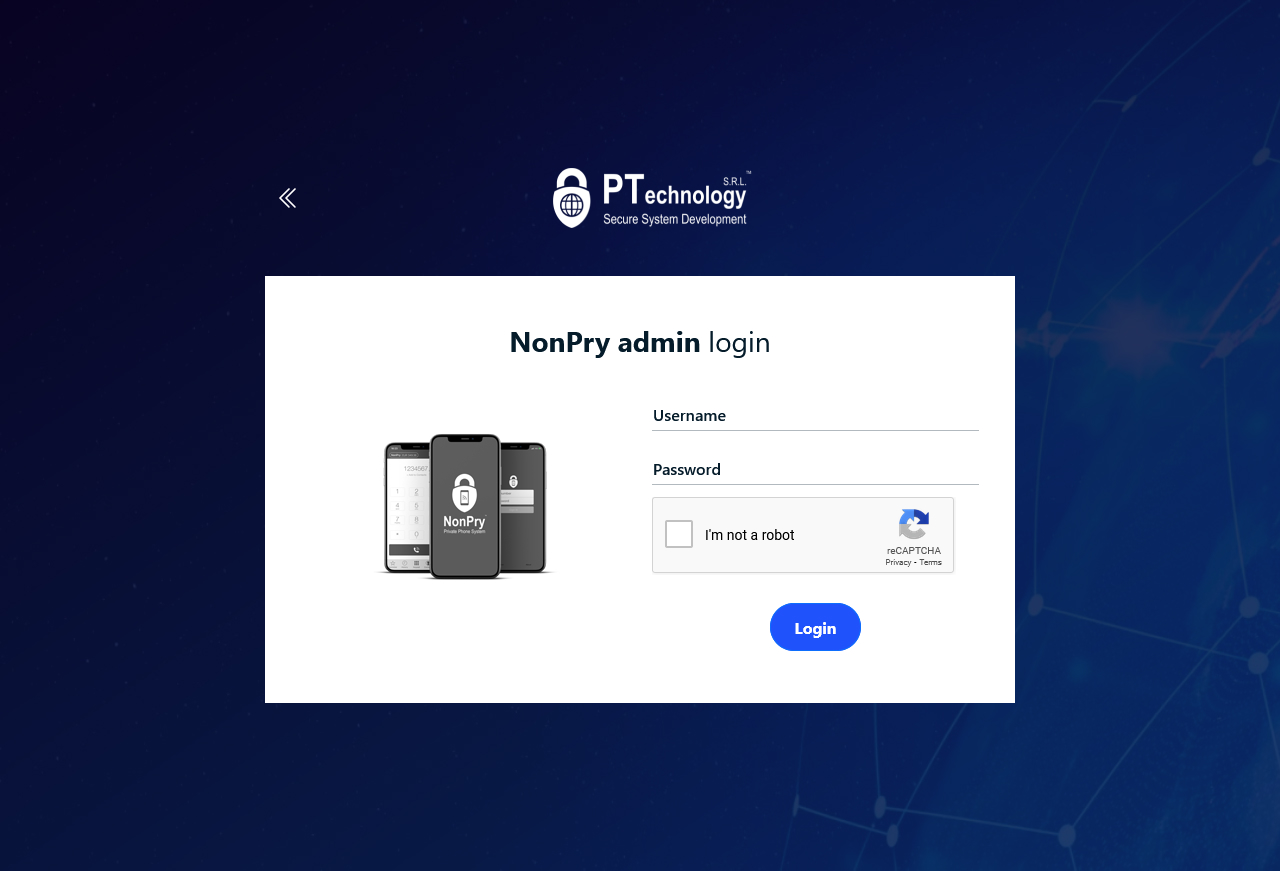 ---
4. Enter the verification code:

Based on your selected method, we sent you the verification code to your email address or as a NonPry message, except, is you selected the Authenticator app option to generate the code.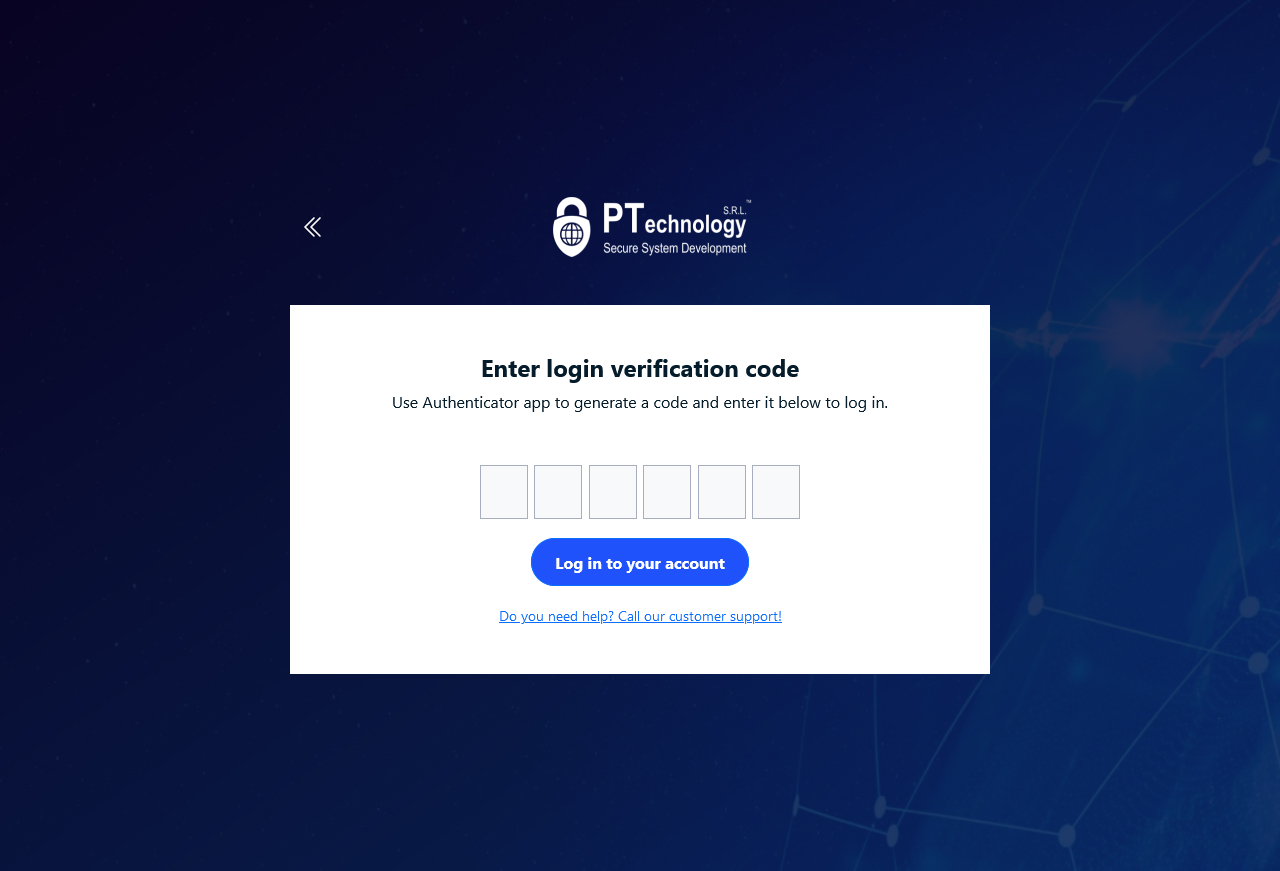 ---
Admin interface

After a successful login, the following features are available - may vary by product:
Email Alerts, to modify your e-mail notification settings
Change email, to change the email address used for system notifications
Security settings, to change your password and your two factor authentication settings
Billing details, to give or change the billing information for your invoices
Posting details, to change the delivery details
Caller ID, to change your outgoing Caller ID. You can validate here your existing mobile number as well to use as your NonPry Caller ID.
DID, to select and buy Virtual Phone Numbers from all around the world
Inbound Numbers, to manage the connections between internal PT Numbers and your DID numbers
Affiliates, where you can find your dedicated affiliate link
Subscriptions, to handle and buy your licences
History, where you can find all your account events we stored so far
Transactions, where you can download your invoices in PDF formats